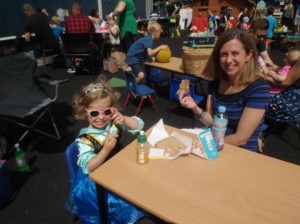 A sun-soaked summer event for local families at Loughborough College marked fond farewells as well as warm welcomes.
More than 120 parents, children and staff gathered for feasting, face painting and bouncy castle fun at the Teddy Bear's picnic hosted by Radmoor Day Nursery.
"The picnic was back by popular demand and broke all records for attendance," said Nursery Manager Veronica Savill.
"There were great activities and some delicious food to enjoy as well as prizes for the best-dressed teddy – won by Evie, Finn and Georgia.
"As we waved goodbye to 26 of our children leaving us for local primary schools and introduced our new families to everyone it was a lovely ending to the year and also a wonderful beginning."