Nursery Officer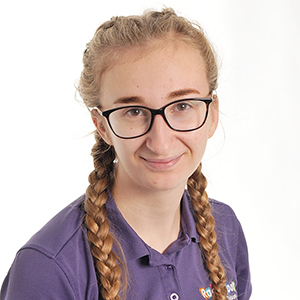 I joined the Nursery in as a student in January 2019, and started my full time position in May 2019. I work in the Baby Room with children from 6 weeks to 16 months.
I have a Level 3 Early Years qualification and I am currently studying a Level 4 and 5 Foundation Degree in Children's and Young People's Services.
I love watching the children develop their own personalities and voices through their experiences and skills they learn from Nursery.