Assistant at Holywell Out of School Club & Nursery Practitioner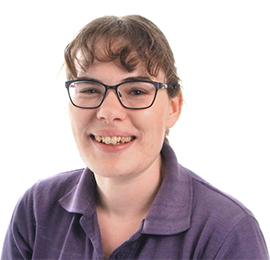 I have worked for Radmoor Nursery since August 2015. I currently work at Holywell Morning Club and as support staff in the Nursery. I hold a BA (Hons) in Primary Education. I have previous experience working in Primary Schools and in After School Clubs.
The thing I love the best about working with children is being able to help in the developing of their skills and discovering their talents. I find enjoyment in learning together with the children.